Ancestral use
Rhodiola is also known as "golden root" and "rose root". The origin of this latter name is the subtle rose smell released by the rhizomes when they are cut. Its rhizome has been used for centuries to enhance endurance, calm nervous disorders and combat tiredness. In traditional medicine, rhodiola was also used for its natural tonic properties and to fight various infections1.
Botanical details
Rhodiola is a perennial plant with smooth leaves, 1 to 4 cm long, that are fleshy and serrated. It is a very resistant plant which grows at altitude of up to 4,000 m in the high mountains of Europe, Central Asia and North America as well as in cold regions, such as the Arctic. The underground part forms a thick rhizome, weighing several kilograms, which releases an odour similar to that of roses when cut2.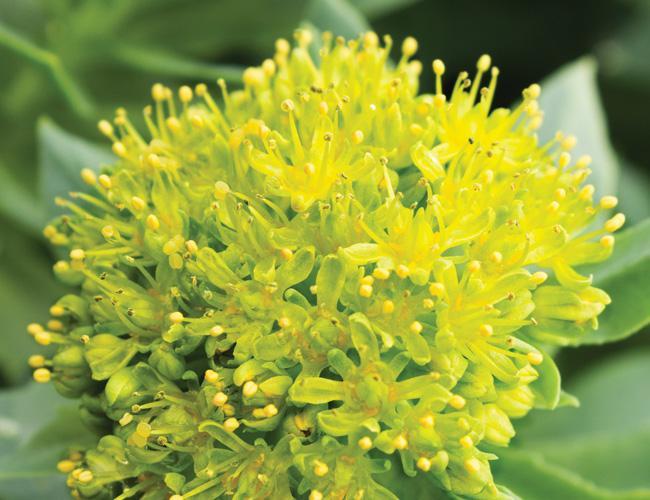 Properties
Rhodiola rhizome is unusual in that it acts on a number of systems: it protects the liver3 and heart4; 5, modulates immunity, regulates certain hormones6, inhibits the growth of cancers7; 8, and addictive behaviour9, improves physical performance and has positive effects on the central nervous system.
In particular, rhodiola improves mental capacities10;11, supports adaptation by limiting the effects of stress and provides protection from neurodegenerative diseases12; 13.
It can also be used as an antidepressant and anxiolytic14; 15; 16; 17, reduces fatigue and enhances adaptation to exercise18; 19.
Indications
Adaptation disorders involving anxiety
Mild to moderate depression
Addictive behaviour
Risks of degenerative diseases
Preparation for a physical or sporting challenge
Recovery after physical exercise
Possible combinations
Rhodiola + Guarana: 
when facing adaptation difficulties ahead of a one-off stressful event with an impact on energy levels, spirits and mental fatigue

Precautions
Contraindicated for pregnant or breast-feeding women, for anyone with bipolar disorder or who is hypersensitive to the active substances. When administered at an unsuitable dose, agitation and irritability is possible.