A frame of reference and two certification standards
ISO 13485 is a frame of reference for medical devices. It requires full control of the product development process up to and beyond taking the product to market.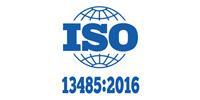 ISO 22000 is an international standard which applies to companies who manufacture food at any stage of the food chain. It serves to harmonise food safety requirements and identify and control any potential hazards to ensure that the product consumed by the end user is safe. This standard requires all aspects of the process to be regularly evaluated – raw materials, environment, manufacturing processes, workers' skills, etc. – in order to guarantee efficiency and continual improvement.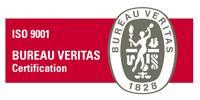 Independent certification bodies oversee PiLeJe's quality procedures and authorise our products to bear standard markings, and a team of in-house auditors checks that our products comply with all the applicable procedures. We may also carry out controls on our suppliers and raw material manufacturers. 
CFR 21/111 GMP Food FDA is a standard for dietary supplements sold in the United States. This standard allows us to trade in countries where it is required, including the United States and Kuwait. It is implemented by PiLeJe Industrie and regularly audited.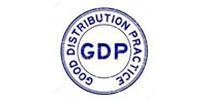 In-house controls
Although standard certification requires us to meet certain quality and safety criteria during the product manufacturing process, there are no hard and fast rules about how or how often these aspects should be verified; it's up to use to decide. Accordingly, PiLeJe has established four quality requirements to be fulfilled during product development:
Ensure all formulas ordered from suppliers contain the correct amount of the principal ingredient;
Perform microbiological analysis to ensure product safety;
Comply with current contamination regulations by verifying the amounts of heavy metals or pesticides that must not be exceeded.
Testing the organoleptic properties of our products (shape, texture, colour, flavour, smell) and their stability over time.
As part of this process, we ask suppliers for certificates providing information about the presence or absence of allergens in our products, so as to confirm that they do not contain any potentially harmful substances such as GMOs or pesticides.
Tracing each ingredient
Most of the ingredients we use to formulate our products, such as plant extracts, nutrients and probiotic strains, are of live origin. These elements are sensitive, fragile and specific, and require draconian safety procedures in order to preserve their properties. For example, when used as a whole, plants contain different molecules which produce a synergistic blend which enhances their effectiveness. However, each part of the same plant can do different things, and its geographical origin, i.e. the soil in which it grows, can also affect the way it behaves. Probiotics are equally as delicate; light, humidity and temperature can all affect their viability. The bacteria they contain are activated by heat and need to be nourished in order to stay alive. If they don't proliferate, they soon die.
To ensure probiotics contain sufficient quantities of bacteria when they are taken, which is essential for them to do their job, they must be stored in optimal conditions. These factors explain the need for procedures to ensure the unwavering quality and efficiency of the end product. We are able to trace all our ingredients from the place they were produced or grown to the place they are used, and every step in between, to ensure that our products comply with the regulatory requirements applicable. Should any of our controls reveal that the rules have not been strictly implemented, the ingredient will be withdrawn.