Proteins are long-chain compounds consisting of a sequence of different amino acids, some of which may be manufactured by the body whereas others can only be obtained from consumed food. Since the human body is unable to synthesise these latter compounds they are known as essential amino acids, of which there are 8.
So that they can be absorbed via the gastrointestinal tract, the proteins' long chains must be cleaved into smaller chains by digestive enzymes.
The various sources of proteins
Protein-rich foods include milk, eggs, fish and meat as well as cereals and legumes.
Animal protein sources are the most "complete" since they contain all the essential amino acids which the body requires. Egg white in particular is the "perfect" protein.
Plant protein sources may only contain a small amount of certain essential amino acids. Because of this, if the diet consists exclusively of plant proteins then the individual needs to combine different types of plants, such as legumes and cereals, in order to cover the body's requirements for essential amino acids. 

Nutritional requirements for proteins
In Europe, the population reference intake (PRI) for protein for adults is 0.83 g  per kg of body weight per day.*
However, in certain situations, this intake of protein is insufficient and must be increased. This is particularly the case for overweight people looking to lose weight. In this context, demands are placed on the body and more protein should be consumed.
Indeed, to lose fat rather than lean body mass, you must "feed" this lean body mass by consuming approximately 1.2 g of protein per kg of healthy weight.
This intake ensures that the body's physiological requirements are met. It makes it possible to lose weight comfortably (without feeling hungry) and while staying healthy (maintaining lean body mass and losing fat).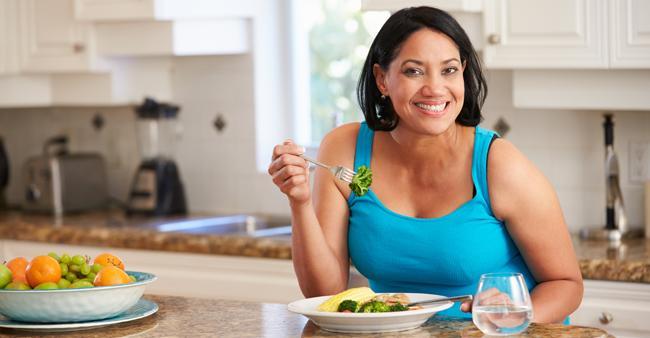 Sources :
Eve Villemur (2018) Maigrir grâce à mes 3 cerveaux. Published by Leduc.s
Website of the French Agency for Food, Environmental and Occupational Health & Safety products:  https://www.anses.fr/en/content/proteins