Different signs that suggest it may be damaged or disturbed
Common signs are problems with digestion (abdominal pain, discomfort, bloating, irregular bowel habits, etc.) or infections (ENT, broncho-pulmonary, urinary or vaginal, etc.) directly linked to the microbiota's digestive/metabolic/immune functions. But as the intestinal microbiota acts on our well-being and state of health at several levels, there are also many other signs including allergies, anxiety, mood swings, problems sleeping and migraines.
Inflammation and dysbiosis
We know now how to measure the degree of digestive inflammation by administering certain markers, and this is done in pathologies such as irritable bowel syndrome or CIBD (chronic inflammatory bowel disease).
We are also starting to measure the degree of dysbiosis, either by administering compounds produced by the bacteria, such as short-chain fatty acids, which seem to have a positive effect on health, or by assessing the type of bacteria predominant in the microbiota: some play a beneficial role, whereas others are "pro-inflammatory".
All the research and discoveries in recent years relating to the intestinal microbiota offer new perspectives for prevention and treatment: changing or rebalancing your microbiota is now a big health issue. We can change our microbiota. And if dysbiosis occurs, we can also take steps to help our microbiota get back in balance!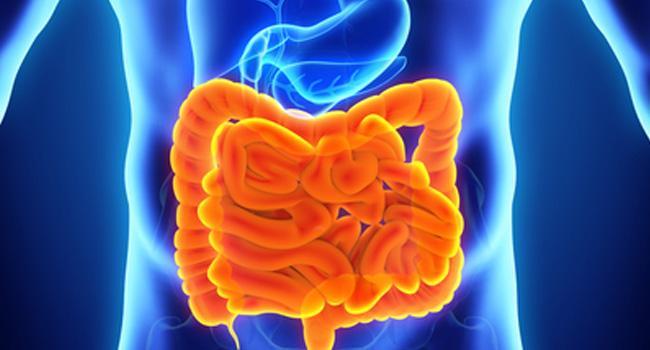 The principal factor that plays a vital role in this balance is the diet. Although a Mediterranean diet has long been recognized as beneficial for our health, it has only recently been shown that it does in fact encourage the formation of beneficial bacterial flora, especially because it is rich in fibre (fresh fruits and vegetables, grains and legumes) and in prebiotic1 nutrients. 

But that is not all. Although we cannot remove all the factors that could potentially damage our microbiota, for instance some medications necessary to our health, we can try actively to control some of them, including chronic or badly-managed stress, lack of sleep, pollutants, tobacco, alcohol and drugs etc.
Taking a different tack, studies show that physical activity can improve the intestinal microbiota. 
Sources :
Didier Chos (2018) Prenons le pouvoir sur notre santé Vers une médecine sur mesure. Editions Solar.
Gabriel Perlemuter, Anne-Marie Cassard (2016) Les bactéries, des amies qui vous veulent du bien. Editions Solar.
Dossiers d'information Inserm, Microbiote intestinal (https://www.inserm.fr/information-en-sante/dossiers-information/microbiote-intestinal-flore-intestinale).
Dossier de presse INRA (2017) Microbiote, la révolution intestinale (http://presse.inra.fr/Dossiers-de-presse/Microbiote-la-revolution-intestinale).
Journal du CNRS (2014) Microbiote: des bactéries qui nous veulent du bien (https://lejournal.cnrs.fr/articles/microbiote-des-bacteries-qui-nous-veulent-du-bien).
Frédéric Barbut, Francisca Joly. Le microbiote intestinal : équilibre et dysbiose. HEPATO-GASTRO et Oncologie digestive, vol. 17 n° 6, novembre-décembre 2010 (http://www.jle.com/download/hpg-286920-le_microbiote_intestinal_equilibre_et_dysbiose--Wv59Un8AAQEAAAFNnSUAAAAA-a.pdf).
C Landman, E Quévrain. Le microbiote intestinal : description, rôle et implication physiopathologique. La Revue de médecine interne (2016) 37 : 418-423 (http://acces.ens-lyon.fr/acces/thematiques/immunite-et-vaccination/thematiques/virus-et-immunite/utiles-microbiote/pdf/1-s2.0-S0248866315011273-main.pdf).
J.M. Bohbot, Vaginose bactérienne, 2007, Mise à jour en Gynécologie Obstétrique du Collège National des Gynécologues et Obstétriciens Français.
Bruyère et al (2013) Les traitements anti-infectieux non médicamenteux en urologie Prog Urol, 23, 15, 1357-1364 (http://www.urofrance.org/nc/science-et-recherche/base-bibliographique/article/html/les-traitements-anti-infectieux-non-medicamenteux-en-urologie.html).
Prebiotics : non-digestible compounds that when metabolized by intestinal bacteria, change the bacteria's composition and/or activity to one that is of physiological benefit to the organism.
Probiotics : living micro-organisms that, if eaten in the right quantity, are good for the health.